---
Connections & Assimiliation Pastor
---
At The Orchard Church
---
Position Available
This person will increase the scope of ministry of The Orchard Church by providing systems, structure, and personal assistance to people as they grow to love God, love others, and become disciples that make disciples.
Assimilation leads to life transformation by giving people the means and opportunity to become maturing followers of Christ.
Simple Assimilation Process
At The Orchard, we have a simple philosophy of ministry, following the Great Commandment and the Great Commission. We program almost exclusively around the mission that He sends us on, and we believe that there is no better spiritual development process than the one he gave us!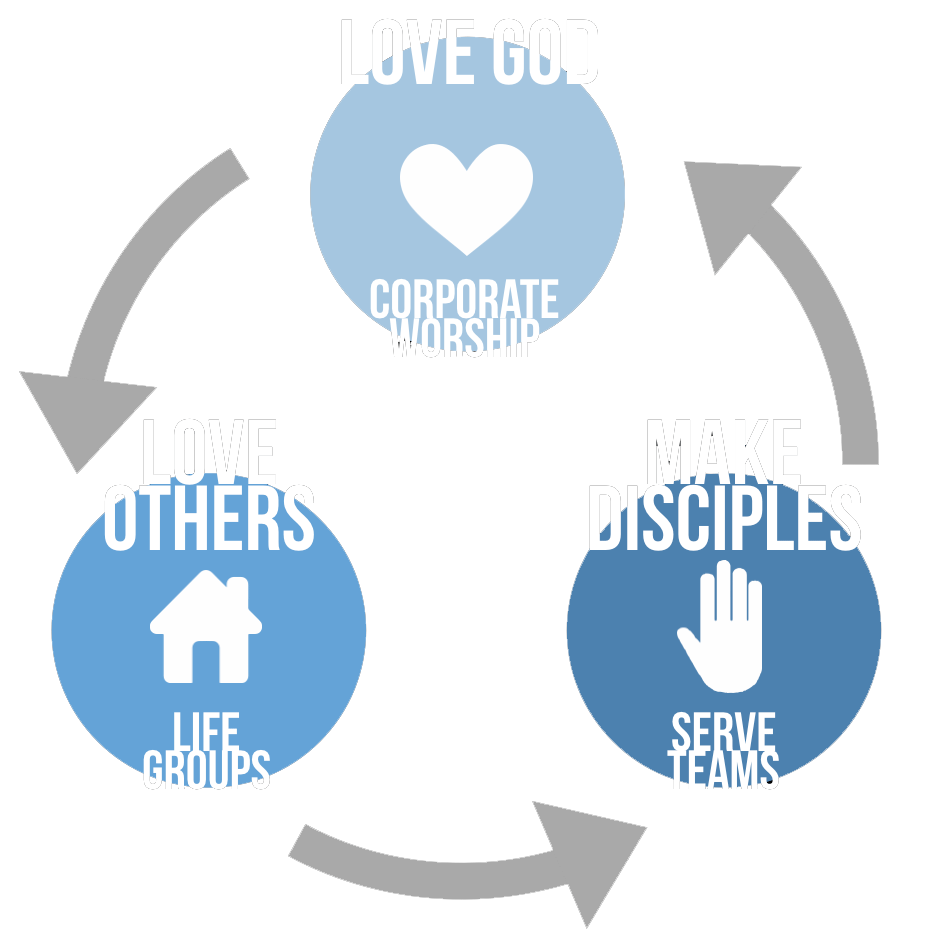 ---
Position Profile
Full Time, $45,000 per year
The Orchard does not currently have insurance benefits, but will pay a portion of family premium toward Christian Healthcare Ministries, recommended by Dave Ramsey.
Qualifications
A growing, passionate relationship with Jesus Christ
Support of The Orchard's statement of faith, and ministry philosophy
An ability to lead and the personality to relate well to others
College degree required
Church assimilation experience a big plus
Primary Responsibilities
Understand the mission and vision of The Orchard Church
Meet with the Pastor on a regular basis, maintaining a high level of communication
Dream and craft compelling First Impressions for guests
Oversee and grow our First Impressions team (love God)
Recruit, lead, and train Small Group leaders (love others)
Recruit, lead, and train serve team leaders (make disciples)
Provide on-ramps and next steps for people to always be going deeper in their walk with Christ; loving, serving, and learning.
Personal Responsibilities
Maintain God ordained priorities in your life; Jesus first, spouse second, children third, ministry fourth.
Be loyal to the vision and staff of The Orchard Church, always protecting unity by keeping God's Big Picture in mind.
Invest and invite the lost to know Jesus and to integrate into The Orchard Church.
The Orchard Church
We are a 10-year old church plant in rural North Georgia. We're here to "make the gospel relevant to our community," meaning that we are committed to bring the Good News of Jesus right to where people are.
Our Main Website
Our main website has lots of info about our church, our story, and what we believe.
---
OUR "INSIDER" WEBSITE
Our "insider" site is more dynamic, updated weekly for upcoming events and next steps.
---
FACEBOOK
Click right to us on Facebook
---
Interested?
We would love for you to consider joining our awesome staff team!
Just click the button below to submit your resume, answer a few quick questions, and start the process.
GET STARTED