As we come up on one year under the influence of COVID, we continue striving to provide a safe worship environment for all, and to stop the spread as much as possible.
At the beginning of February, the State of Georgia is still reporting higher numbers that the summer surge, but thankfully, we have come WAY DOWN from the unbelievably high Christmas peak.
---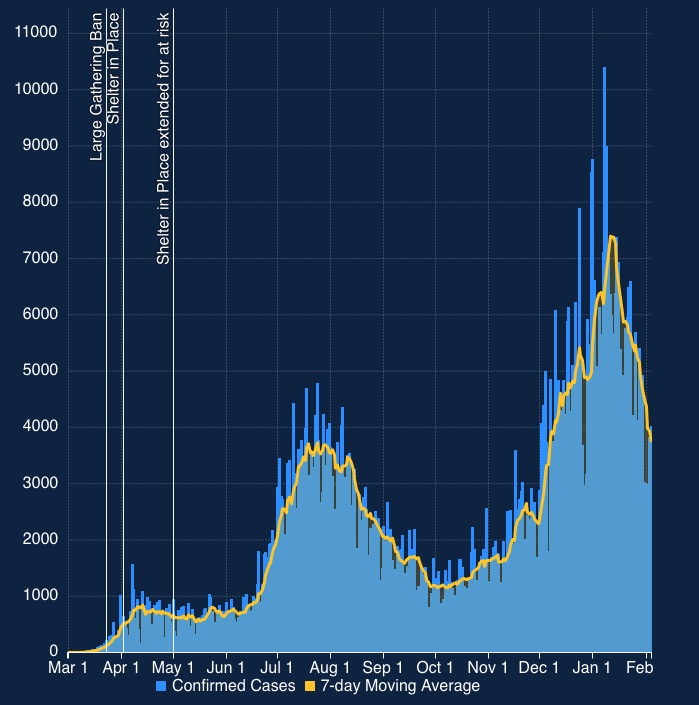 ---
---
It seems that the virus is now everywhere, and it has seriously affected friends, family members, and neighbors all around us. Several of our own people here at The Orchard Church have recently been hospitalized, due to severe cases.
Thankfully, YOU are doing a great job with this. While lots of us have acquired this virus, we still know of no internal transmitting from one to another inside The Orchard Church. This is because you have hand-sanitized, kept appropriate social distances, and worn masks.
Thank you.
None of us like these precautions, but we recognize our responsibility to our neighbors to do what we can to protect each other. While it has certainly felt restrictive, we are actually opening the door to worship for others. We take this approach straight from Romans 15:1-3:
We who are strong must be considerate of those who are sensitive about things like this. We must not please ourselves. We should help others do what is right and build them up in the Lord. For even Christ didn't live to please himself.
Thank you for your patience and your willing approach to loving others in this way. In doing this, you are demonstrating that we stand together in Christ, obedient to the first and greatest commandment, which is loving God, and loving others. (Matthew 22:36-40)
We continue to monitor the situation, always hoping that we will very soon be able to relax our restrictions.