Israel Meeting Notes
May 3, 2022
This page is a LIVING DOCUMENT, and will be updated as we get closer and closer to our big trip!
Our group meeting schedule:

6:30PM May 5
6:30PM May 24
6:00PM June 12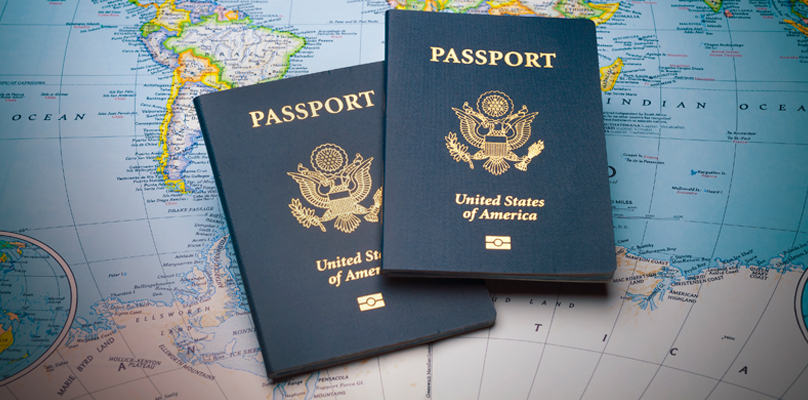 ---
Is your passport on file?

As of the creation of this page, Shay at Maranatha Tours says she has NOT received some of our passport info. They require our photo page be scanned and sent in immediately!
You can email yours to shay@maranathatours.com, or click the button here:
---
Who is going?
This will be a really fun trip with 29 people currently registered. We're so sorry to lose Roger and Faith Hansen, due to her injury. I spoke with her on the phone, and she is in really good spirits, but has to stay OFF her foot for quite some time. We will be praying for her quick recovery.
Everybody in the group had specific locations or expectations they were looking forward to in this trip, including "walking the Via Dolorosa," "seeing Jerusalem," and "getting baptized in the Jordan river."
I asked everyone to write down their favorite Bible story or two, and to read through that again a time or two before the trip.
---
---
Drop Dead on May 20
I DO know of several people who intend to travel with us, but have not yet registered, due to various reasons. If you know of anyone that would still like to join us, please extend them a welcome invitation, but let them know that May 20 is the "drop dead registration deadline," and Shay can't get them on our trip after that.
Airline Information

Our first flight will be on American Airlines. All the rest will be on Turkish Airlines. You'll find that Turkish Airlines is one of the world's highest rated commercial air companies.
---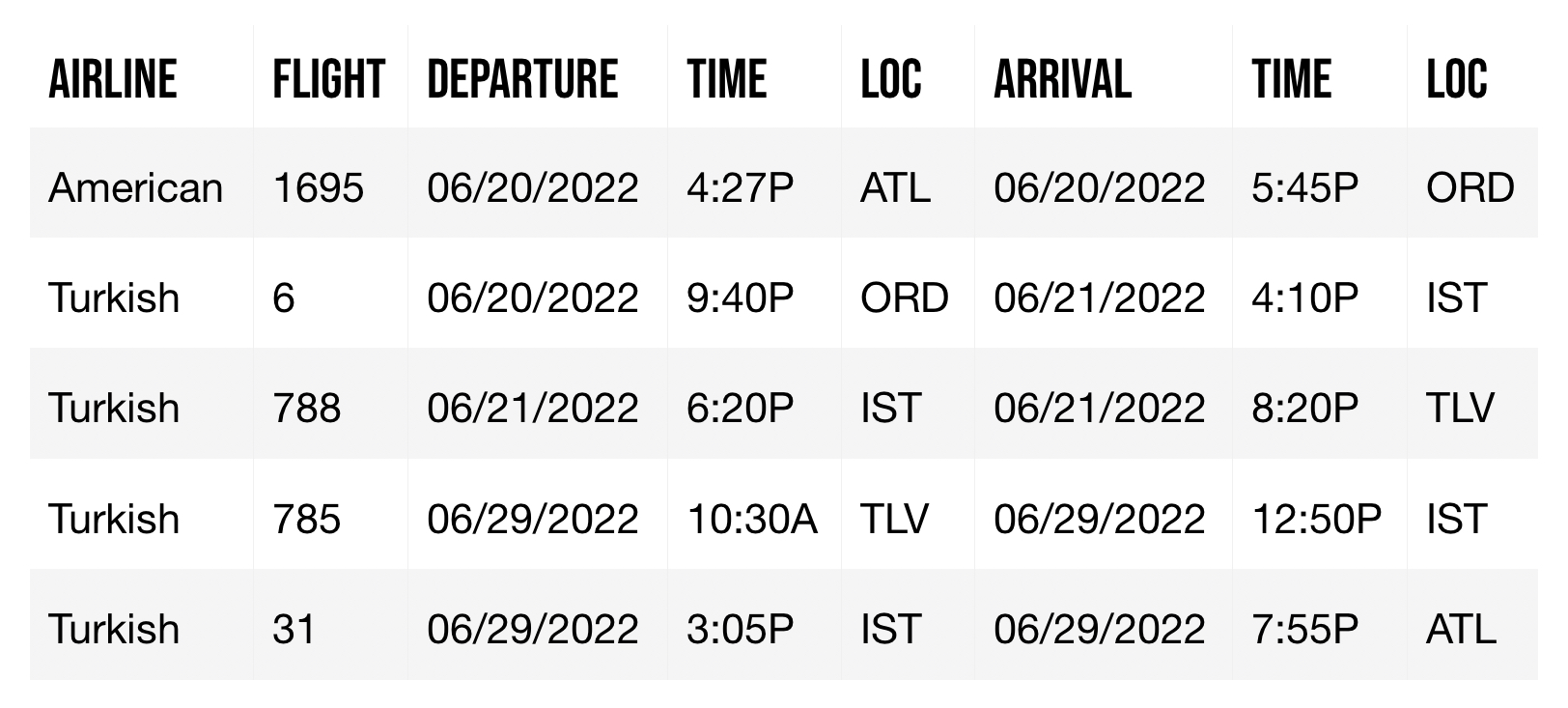 ---
The Maranatha recommendations are different than the actual airline baggage restrictions. See the "Know Before You Go" section of these notes for all your baggage info. (It's a PDF you were emailed when you registered, now downloadable below.)
---
---
AS OF OUR MEETING, Turkish Airlines still requires masks the entire time we're onboard. The airports in Istanbul and TelAviv will likely require these, also. We'll keep our eye on this to see how it changes.
---
COVID Testing
Trust me, this is a tough one. I have been on the phone with several different people on the CVS help line to ask about RAPID PCR testing, and each time they act like they have never heard of that before. I literally do not speak their language.
The "Main Street Urgent Care" near Walmart in Ellijay will provide a PCR test, but can't guarantee the result in under 72 hours… I asked if they could email me the results, and they didn't seem to think that was a reasonable request.
SO, I am really hoping that someone in our group may have some better answers. AT THIS TIME, the only real place I know that will do a rapid PCR test (with results in a few hours) is this location:
CVS MINUTE CLINIC STORE #2470
3785 Sixes Road
Canton, GA 30014
770-720-3466
---
---
Their website right here clearly says that results take up to 48 hours… BUT THERE IS A SECRET! They do not advertise their third-party product, the RAPID PCR TEST, which they will give only if you know it exists. You have to specifically request this test, and the people there have to do a big workaround to get it done… But it can happen.
Remember, ALL of this is subject to change.. We will keep our eye on it.
Shay at Maranatha says "The test can not be taken until 72 hours before the flight departure (if the flight is delayed this is adjusted). The results must be printed and in hand when checking in at the airport for the flight 4 hours prior to flight departure. Most of our passengers are getting the 48-72 hour testing and do have the results in time to travel."
Travel Insurance
Travelex is Maranatha's recommended insurance provider, and their BEST rates are the ones you get with Maranatha's secret codes (Mine was $187.)
Use the codes below with the link below to get your best rate.
---
---
Location Number – You will leave this 03-0261
Agent Code – Leave Blank
Booking / Invoice number – 220626
Destination – Israel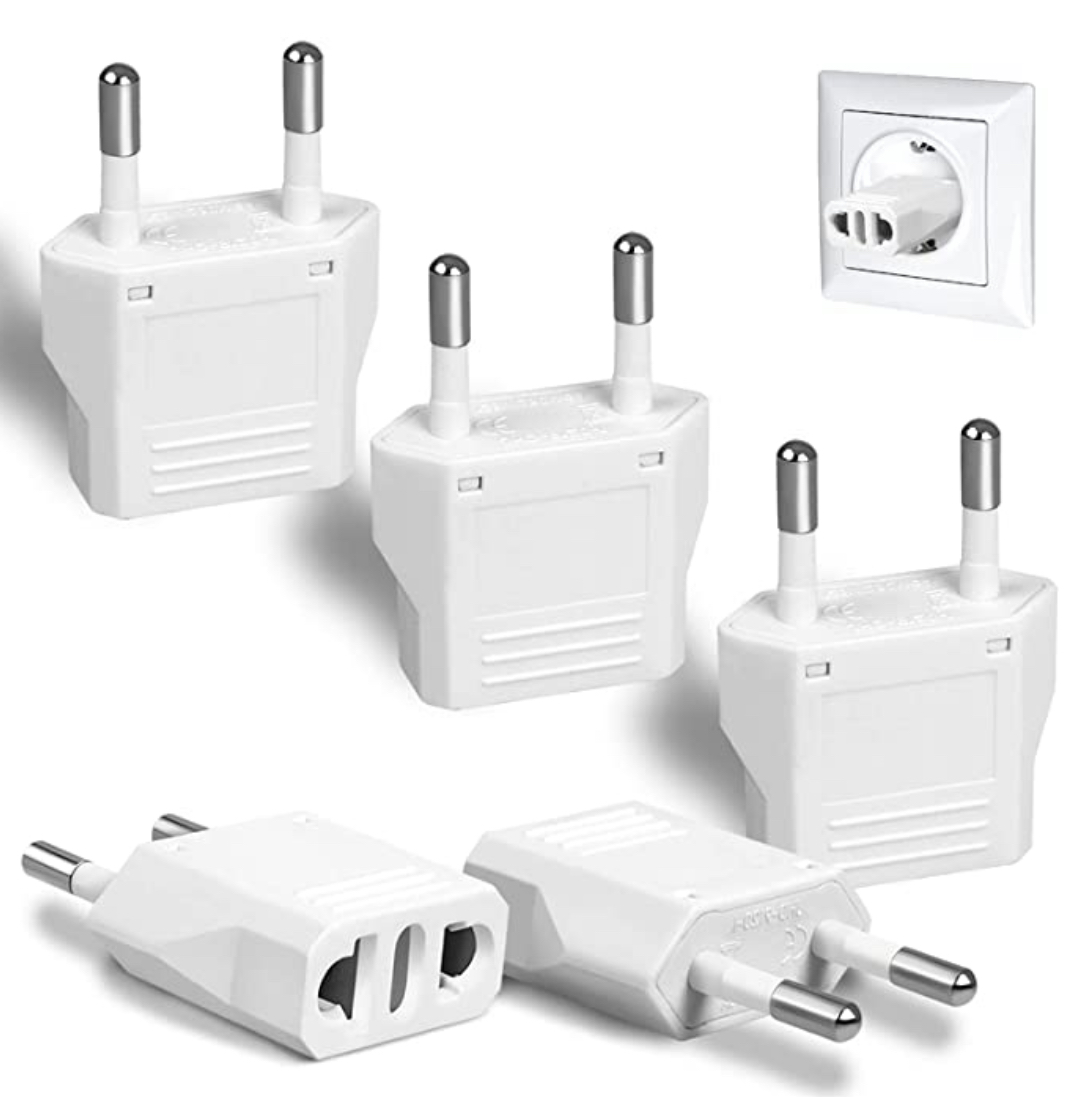 Adapters
Israel uses the round, 2-prong standard. Computers, iPads, cell phones, cameras, battery chargers and other devices without moving parts do not require a transformer… Just a power plug adapter.
Hair dryers and other high-draw devices will require a voltage converter, which is available at Walmart and pretty much anywhere. I found a full-featured one on Amazon, below.
---
Israel's "Green Pass"
You know Israel has lifted it's vaccine requirement. YAY! But, they still reserve the right to quarantine you for up to five days if they determine you've been exposed to Covid by another traveler during transit. That is, unless you have the "green pass." I asked Shay if the pass was an actual document, and here is her response:
It is a separate document. When you fill out the Israel Entry form 36 hours before departure and upload the vaccine and booster details, you will get the entry form and the green pass. It is in Hebrew but will have their name and passport number that you can read.
If you do not have your vaccination entered or are not considered fully vaccinated (have a booster if their original vaccination was more than 180 days before arrival), it will say 'green pass ineligible.' You can still travel.. You will just not have the green pass.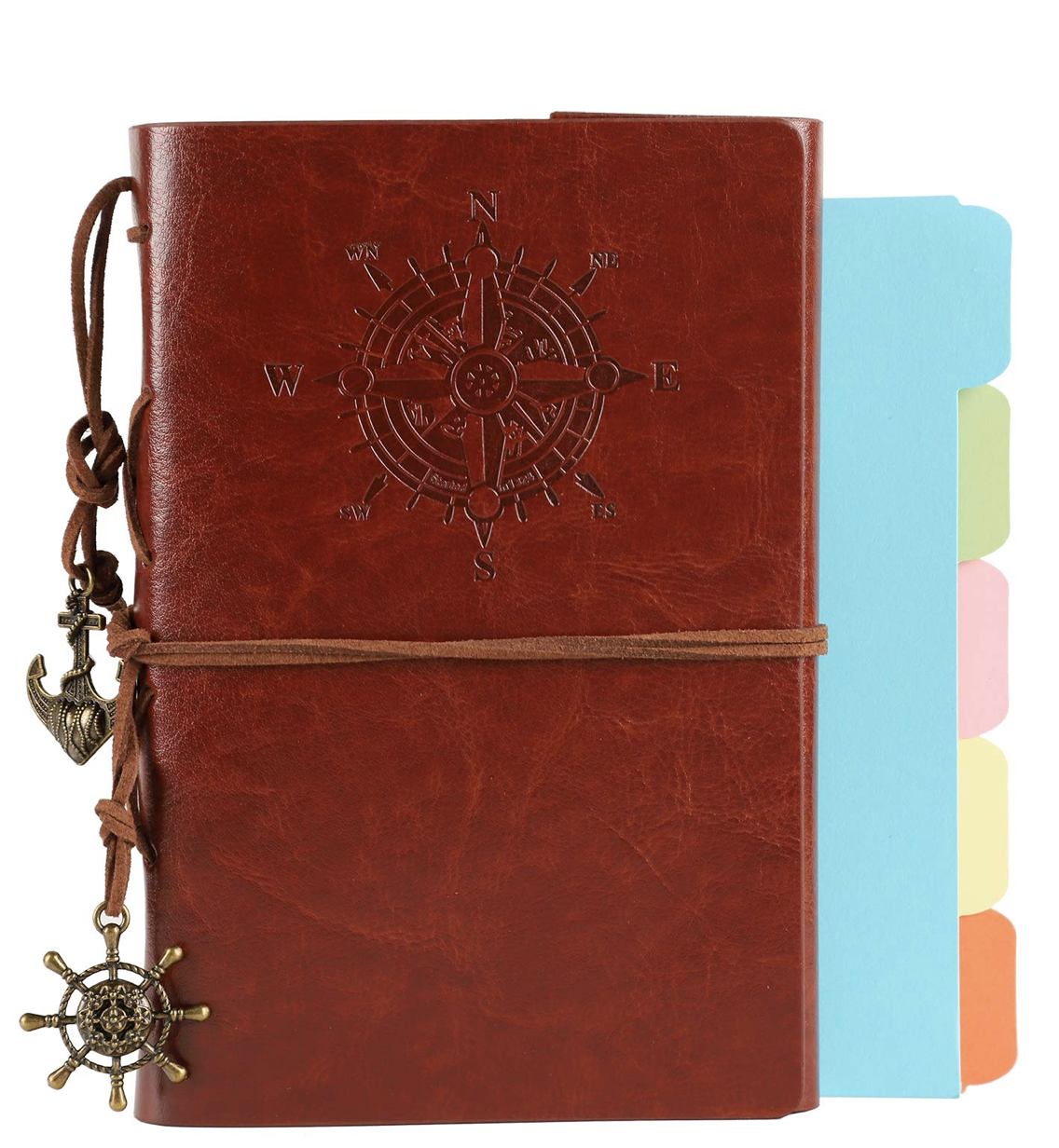 Travel Journals
I am providing these for whoever wants them at $15 per journal. They are very nice, and everyone had a chance to choose their color. I am still working on them, and we will have them in-hand well before we leave on the trip.
If you would like one, and didn't get a chance to sign up at the meeting, just shoot me an email to let me know you want me to put one together for you. It looks like most people wanted the brown version. Some wanted blue (teal), and one or two of you wanted dark blue or pink. Carol Sterling wanted a digital version.
Journals are A5-size, will have lined pages with specific maps and info for each day in country, and will contain more detailed information on key sites.
Cell Service in Israel
It is always a game whether your service provider will have good service in another country. I have heard from several people now that Verizon has good service in much of Israel. Of course, our hotels will have good wifi, also.
If you want to get a sim card for your phone, you can purchase one in the airport once we arrive in Tel Aviv. If you want to get one ahead of our trip, Maranatha recommends TravelCell, a company that provides sim cards for international travel.
---
Head Coverings and Attire?
The question of appropriate attire during our tour was raised during our meeting, specifically about head, arm, and leg coverings. Here is the word from Maranatha:
Many sites you will visit and many churches will ask for conservative dress. They will ask men to have the legs covered and even at some sites to have their heads covered. (they will have paper caps for the men where needed). They will ask women to have their arms and legs covered and even cover their heads on occasion.
Our guide will advise the evening before, what dress is needed the following day to help prepare us for our day. For women any needed covering can be usually be accomplished with a scarf or two, or a long skirt as needed.
---
What about dinner attire?
This is also from Shay at Maranatha:
It is casual. When you return to the hotel after touring, the guide will let you know when dinner will be. Most of the time it is shortly after arrival. Most people will just drop off their belongings in the room and head to dinner. There is not usually enough time to shower and change. There is no need to dress up. Casual attire is acceptable.
As a general rule wake up calls are 6AM Breakfast is 630-730 AM On the bus 730AM Return to hotel 6PM Dinner 6:30 and everyone is ready for Bed by 8. It is a long day of touring and in the heat it is very tiring.