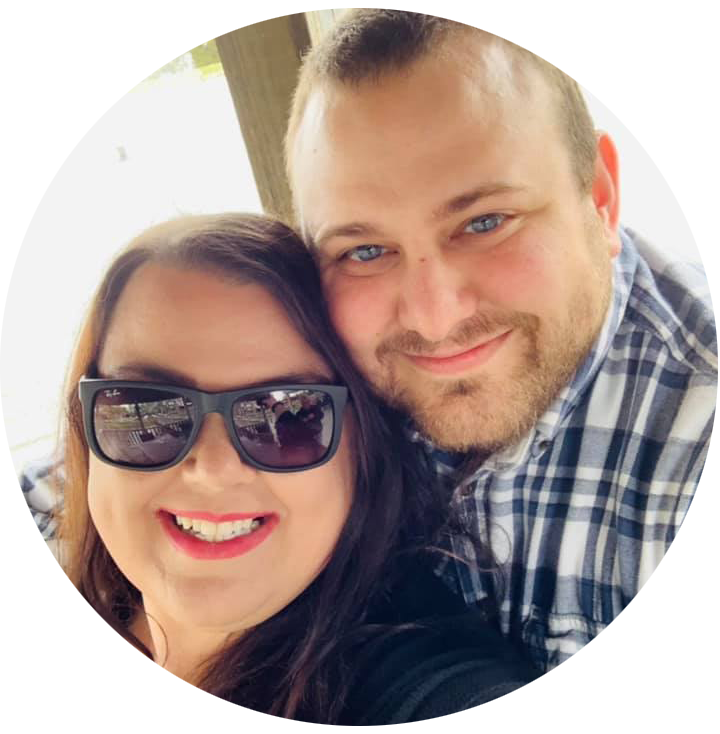 Pastor to Youth and Discipleship
The Discipleship Pastor leads and equips our congregation to be disciple makers who lead people of "all ages and stages" to real transformation in Christ. The primary purpose of this role is to develop, coordinate, and execute a philosophy of discipleship and evangelism in our church and community.
Steven joins us with a Bachelor of Arts in Christian Studies & Biblical Languages from Mississippi College and a Master's of Divinity in Christian Education from New Orleans Baptist Theological Seminary. Steven has served three churches across Mississippi during his twelve years in youth ministry. He brings with him his wife Miranda, one cat and a dog. Read more about them below and check out a little Q&A with our Student Ministry.
---
Born in Missouri to a military family meant moving several times during grade school, seven states (including Georgia) to be exact. Steven graduated salutatorian of his high school class before going on to graduate magna cum laude from Mississippi College with a Bachelor of Arts in Christian Studies & Biblical Languages. He then earned a Master's of Divinity in Christian Education from New Orleans Baptist Theological Seminary. Steven met Miranda in 2018 and married her a year later on May 25, 2019. They have three fur babies - two cats and a dog: Princess Leia, Han Solo, and Kyle Ren.
Despite coming from Oxford, Mississippi, home of the Ole Miss Rebels, Steven and Miranda are both ardent Florida Gator fans. Steven enjoys watching most major sports as well as participating in fantasy football. He enjoys playing volleyball, football, hockey, and frisbee. In addition to the Gators, he loyally roots for the Atlanta Braves and the Colorado Avalanche. He also loves playing board games and cards with friends, especially when the game includes strategy. Admittedly a bit of a nerd, Steven enjoys anything trivia related. He has recently become more interested in the stock market and investing. He enjoys a variety of movie genres including superheroes, science fiction, romantic comedy, or even fantasy epics. His favorite TV shows include The Big Bang Theory, The Office, and Big Brother. In addition to the Bible, Steven enjoys reading books about spiritual growth and leadership, occasionally throwing in a Tom Clancy novel. He enjoys a wide array of music, with an enormous iTunes library full of all genres. While he prefers worship music from artists like Shane and Shane or Elevation, he also likes to jam out to rock hits from the 80's and 90's.
Steven has served three churches across Mississippi during his twelve years in youth ministry. He is passionate about teaching and thoroughly enjoys seeing students learning scripture and developing their faith. Always glad to grab lunch or coffee with students and parents, he believes that the key to ministry and leadership development is relationships. Steven is very relational, and especially enjoys small groups and one-on-one conversations. He is a big fan of the Orange material that focuses on small groups and helping parents to engage with the church in growing their students. While wanting to see students equipped with the Gospel and a knowledge to share with others, Steven also wants to resource parents to help them be the primary disciplers of their children.
Miranda was born and raised in Thomasville, GA before moving to Valdosta, GA to complete her undergraduate degree in Speech Communications at Valdosta State University. She spent several years working in non-profit marketing and management with organizations like local chambers of commerce, Special Olympics of Georgia, and Salvation Army. She currently teaches fourth grade reading and is pursuing her Master of Arts in Teaching from Belhaven University.
Miranda's hobbies include Bible study, cooking, fishing, singing, and playing games. She loves coffee, Star Wars, and bonfires on chilly nights. She is passionate about music and listens to an eclectic array of artists and genres.
Personal
Born on 7/12/86

Married Miranda Moore Mansell on 5/25/19
Objective
Lead students and families to surrender to Christ's Lordship and become passionate about His Word culminating in regenerated lives dedicated to worship, discipleship, missions, and evangelism.
Education
Master of Divinity in Christian Education
New Orleans Baptist Theological Seminary, New Orleans, LA
December 2013 (3.2 GPA)
Bachelor of Arts Degree in Christian Studies with an Emphasis in Biblical Languages from Mississippi College, Clinton, MS in May 2009 (3.75 GPA –Magna Cum Laude)

Diploma from Parkway HS, Bossier City, LA in May 2005 (3.98 GPA –Class Salutatorian)
Ministry Work Experience
Associate Pastor of Youth
First Baptist Church Abbeville, Abbeville, MS
December 2018- Present
Led church during pastoral transition. Preached once a month. Visited regularly members' homes and the hospital. Coordinated with multiple committees. Organized deacons to begin widow ministry.

Taught youth Bible lessons twice a week. Planned monthly events and trips in coordination with a youth committee. Helped with local FCA (pre-covid). Engaged in relational discipleship through intentional mentorship and modeling of ministry.

Conducted mission efforts serving the local food bank, police department, nursing homes, etc.

Directed and trained the A/V Tech team for congregational worship and events.

Established and developed streaming worship and social media strategy.
Minister of Youth, Children, & Activities
Indian Springs Baptist Church, Laurel, MS
August 2012-December 2017
Pastored youth through teaching 2-3 times weekly, conducted events, developed an annual budget, assisted with local schools Christian clubs, and engaged in relational discipleship.

Coordinated missions locally (county fair and disaster cleanup) and internationally (Guatemala).

Designed and built church's website and social media accounts.

Administered the children's ministry in coordination with lay leaders and designated committee in the discipleship and programming for children ages 1st through 6th grade.

Organized and led recreational activities and teams for youth and adults.
Youth Ministry Coordinator
Jones County Baptist Association , Laurel, MS
September 2015-September 2017
Coordinated and directed youth ministry events open for all churches within association.

Convened monthly meetings for youth pastors to cooperate in ministry, fellowship, and plan events.

Managed associational funds and gave annual reports of youth ministry in the county.
Associate Minister of Youth & Recreation
First Baptist Church Gulfport, Gulfport, MS—
October 2009-July 2012
Assisted the youth pastor in leading and directing the youth ministry.

Taught weekly in both large and small group formats.

Planned special events and mission trips.

Served as the Commissioner or leader of the Upward sports program.

Conducted volunteer training and equipping for Upward program.
M-Fuge Camp Leader
LifeWay, North Greenville University, Tigerville, SC
May-August 2009
Taught students Bible study and directed mission site of loving and serving children.
Centrifuge Camp Leader
LifeWay, Mississippi College, Clinton, MS
May-August 2008
Taught students Bible study and led sports tracks of inline skating and dodgeball.
Brief Testimony
During my childhood, my family attended several different churches. As a young boy, I was baptized in the Catholic faith and was taught the Bible. I grew convinced of my salvation because of my parents' faith and the knowledge I had concerning Jesus and the Bible. Our family moved to Mississippi in 2001 where we began attending First Baptist Church Biloxi. I began to participate in the youth group as a high school freshman, and over time God began to stir my heart to Him. I had never questioned or doubted my eternity until that point. In the summer of 2002, our group went to Fuge camp. While at this camp, God opened my eyes to the reality of my lostness and my need for a relationship with Him. I had lived thinking knowledge and a checklist of good deeds proved my salvation, but I had come to realize all of it was meaningless without accepting grace and surrendering to the Lordship of Jesus.
Call to Ministry
During my senior year of high school the Holy Spirit began to reveal God's calling for me to do vocational ministry. It was a terrifying concept, and one I chose to run from for a few months. While attending Fuge camp, the camp pastor invited a young man with muscular dystrophy to share his testimony. As the young man spoke, the words began to resonate in my soul. He spoke of how he had run from God's calling and made excuses just like Moses, similarly I could no longer deny God's calling on my life. I knew then that I had to surrender to His direction. From that point forward, God has led me on a journey as I continued my education with college and seminary. He has given me opportunities to serve in ministry as a volunteer, camp leader, guest speaker, youth intern, and full-time youth pastor. I am blessed to get to share the Gospel with others and teach students just as I was taught of my need for relationship with Christ. Each day, I strive to walk in obedience to that calling of ministry knowing that it is not just a title or job at a church, but rather an identity of service that I choose to live out everyday with the people I encounter.
Philosophy of Ministry
Ministry is the work of seeing lives regenerated by the Gospel of Christ through the power of the Holy Spirit. I believe the core of all ministry comprises of four main elements: worship, discipleship, missions, evangelism. These four elements lead to a recurring process in an individual's life of repentance, renewal, resonation, and reproduction. My primary goal is to proclaim God's Word by word and deed in order to communicate the need for all to have a personal relationship with the Lord Jesus. Each person must reach the place of accepting the truth of who God is and who each of us are in relationship to Him, broken individuals guilty of sin and needing grace. When one repents, that person begins a life of worship, daily embracing the Lordship of Christ and denying of self. As each of us grows and walks in discipleship, God uses His Word and Spirit to renew our hearts and transform our lives. The more God makes us into His image, the more we develop hearts for His mission to love and serve others. When we resonate the love of God and the truth of God, we begin to see others change too. Finally, as we intentionally seek to evangelize and disciple others, we reproduce and multiply Christ's Kingdom. All this is best achieved by building personal relationships with people to establish trust and build influence. The worship of the Lord God pouring out of my life through my attitudes, my words, and my actions should lead others to a greater and deeper understanding of who Jesus is and His gospel.
---
---
He is passionate about teaching and thoroughly enjoys seeing students learning scripture and developing their faith.
---
---
Our Student Ministry wanted to ask Steven and Miranda a few questions to get to know them better...take a look at the video below.
---
---