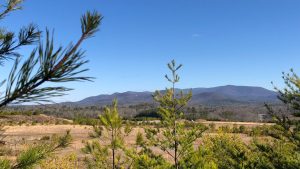 911 Addressing has given us our official new address, and it isn't what we originally expected!  Our future location will be:
534 Highland Parkway
East Ellijay, GA 30536
Apparently, that road is called Howard Simmons west of 515, and Eller Road east of 515… Except within the city limits of East Ellijay, in which it is called Highland Parkway.  Who knew? So, that street changes names three times in less than 1 mile, because why not?