FAMILY FUN NIGHT • OCTOBER 31 • 6-8PM
FREE EVENT AT THE ORCHARD CHURCH!
Dance Party • Games • Refreshments • Door Prizes
---
Last year's GLOWJAM was such a huge hit, we're throwing another Dance Party just for families. Get ready to glow from head to toe! Black lights, fluorescent decorations and glowing games for the whole family to enjoy, including refreshments. We've got it all covered. We've even got prizes for best costume and more!
---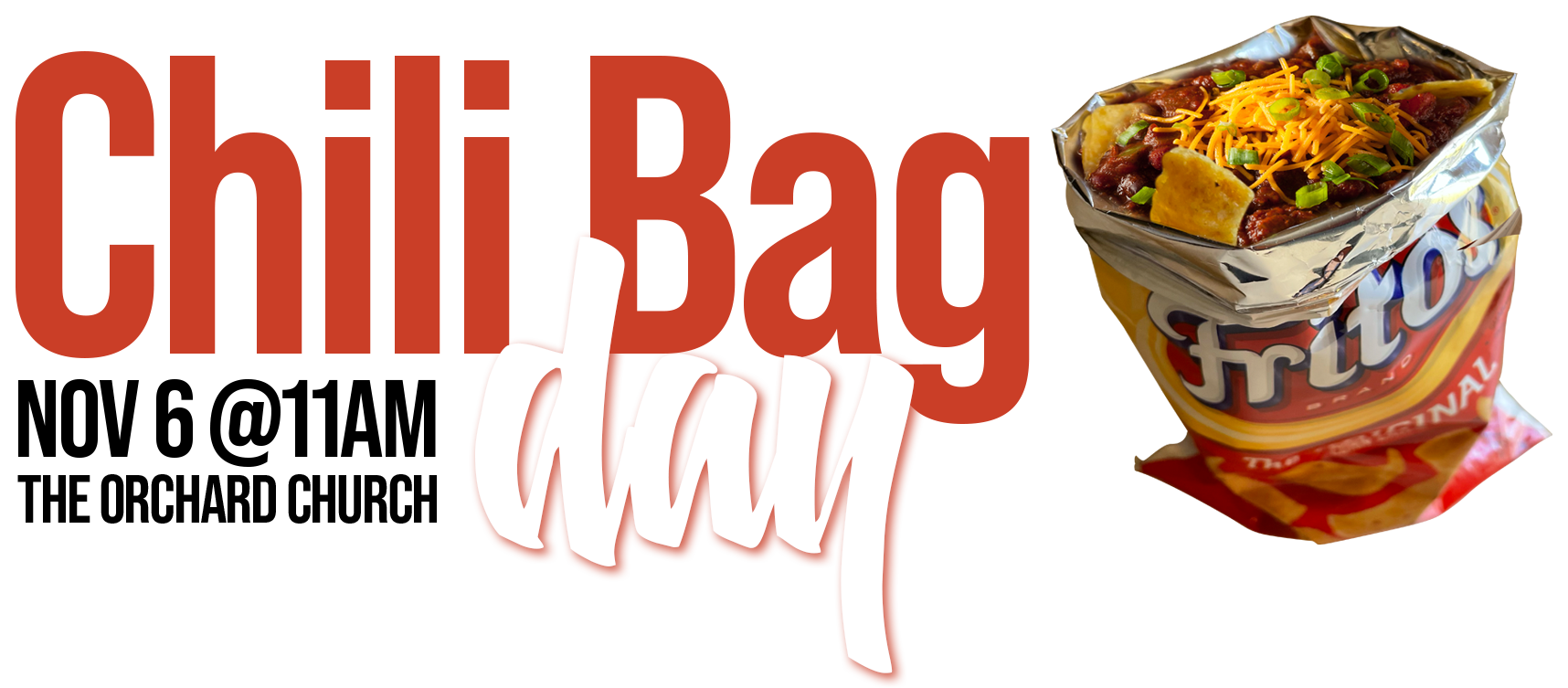 Join The Orchard Church at one service on November 6 at 11AM for worship and chili-in-a-bag! Plus discover simple ways to jump-start the holidays and the new year.
---
---

Praying for this pivotal election and this moment in our nation
November 7 @6:30pm
Join us as we come together in prayer at The Orchard Church. All are welcome.
---
---

---
SUNDAY, NOVEMBER 7 • 11AM
Games | Prizes | Music | Food | Petting Zoo
---
We're all coming together for one service to celebrate the family. Everyone is part of a family. They come in many shapes and sizes. Here at The Orchard Church, we consider you part of our family. Let's celebrate family together!
PLUS...Plug-in at Family Day for tons of fun and pick up some new tips and tools to help you be the brightest light you can be in your family. You'll also be the first to hear about Breakfast With Santa this year!
---
---