---
---
This past year was a year like no other. It challenged us to get creative and find new ways to reach out both within our walls, and outside.
We exist to make the gospel relevant by loving God, loving others, and making disciples...and this is how we did it:
---
BAPTISMS

Despite the pandemic restrictions, we witnessed 11 baptisms this year

PRAYER

Prayer is a powerful tool given to believers, and we logged over 100 purposeful prayer hours between our 24 hours of prayer and our staff prayer time
---
SOCIALLYconnected
---
Last year, our website and social media presence drew a large focus as we scrambled to create new and better ways for our people to engage, while staying socially distant.
Between Facebook, YouTube, TheOrchard.life and Instagram, we worked hard to keep those digital connections as real and effective as we could. As our doors re-opened mid-year, we saw interaction digitally decline, but remain a steady factor of our lives. As cases rise and fall, we see the needs follow suit and are excited to see the embracing of social connection as a real option for so many in our high-risk category.
---
---
---
--- COVID19 unfortunately dominated most of our year, but we are proud of the work that we've done to love and protect those around us. As cases rise and fall, and then rise and fall again, we have worked hard to maintain a level of normalcy for our church. Find out more about our response to the pandemic here...
---
GOSPEL RELEVANT
by serving
Despite the shut downs and restrictions, we were able to serve and be present in and around our community.
---

Where many churches look at 1-2 events per year out in the community, we have always been excited to step out into our community way more than we invite them to come to us. We make that first step, so they don't have to. This year, events were a special challenge with limitations on gatherings, rentals, mandates, and safety. Our biggest event this year had to wait for the end of the year which brought us to the Santa Breakfast, a way to bring something to the community that it was missing. Our staff and amazing volunteers were able to create an event that shared the true reason for Christmas, while inviting many people that we had never had the opportunity to reach before.
---
At the very beginning of 2020, we recognized that this year would be like no other. The pandemic caused a lot of changes, both on finances coming in, as well as out. We saw giving drop as many people were unsure of the state of their own positions, and with few options for large outreaches, our spending dropped as well. We were still able to make a large pay down on our new property in the first quarter, as well as invest in the proper technology to live stream our online services. With a large donation towards benevolence we were equipped to help many around our community through both the food bank and private needs. The savings from this year we hope to put to good use over the coming years to step back into our community in bigger and more effective ways, creating lasting relationships with those around us.
---
---
---
Love God: $10,111
Love Others: $12,869
Make Disciples: $19,784
For Gilmer: $39,230
Operations+Facilities: $276,819
1stQ Property Paydown: $100,000
SAVINGS: $109,237
Year To Year Contributions
---
As part of our "aggressive paydown plan," we were able to pay off an additional $100,000 dollars with our Building Fund in Quarter 1, 2020. COVID altered our plans for paying off the principal balance but we are still on a great track.
Jan 2020 principal
Q1 2020 principal
Q2 2020 principal
Q3 2020 principal
Q4 2020 principal
---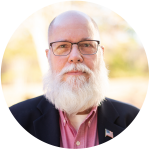 We hope that this information gives you a complete and well rounded look at how we seek to steward our resources. Your obedience and generosity makes all of this possible. If you have any questions at all, please do not hesitate to reach out to Larry Lynch through the button below. He manages our accounts and is more than happy to help!
---